Dr Margaret Cotter – Skin Rejuvenation Clinic
Dr Cotter has undertaken advanced training courses in aesthetic medicine treatments achieving certification from the American Board of Aesthetic Medicine (ABAM) in order to provide clients with the latest clinically tested skin rejuvenation treatments. Many, such as dermal fillers have been designed to support underlying skin structures by facilitating the body's production of collagen.
Our Australian climate predisposes our skin to premature ageing processes. Men and women of all ages can benefit from hydrating treatments that replenish moisture levels within the internal skin structures. These moisture retaining therapies can be effective for up to 9 months (depending on individual responsiveness).
Skin treatments utilised for wrinkle reduction can also be used quite successfully to treat excessive underarm sweating and have other medically based applications. Facial rejuvenation treatments using *Clear and Brilliant*TM laser technology, medical grade skin peels and PDT treatments are also available with no post-treatment 'down time'.  The integrity of the skin is progressively enhanced throughout the course of the treatments.
Practitioner use only skin care products are used for all treatments. These include: Dermocosmedica and Allmedic. Authentic Obagi products are also available.
Please contact us on 07 3177 1040 to obtain a full  list of available services, prices or to make an appointment.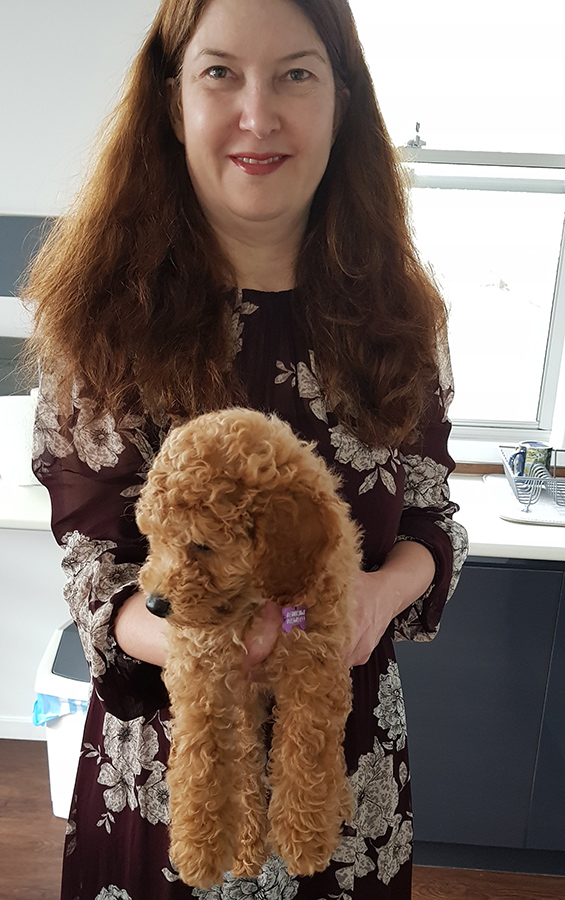 Meet Dora the new practice dog!
Get In Touch
Looking for information or advice on a procedure or wanting to book an appointment with Dr. Margaret Cotter? Call today or leave your enquiry with us, and we will contact you as soon as possible.